LymeForward to continue providing vital foodbank service
News
1st March 2022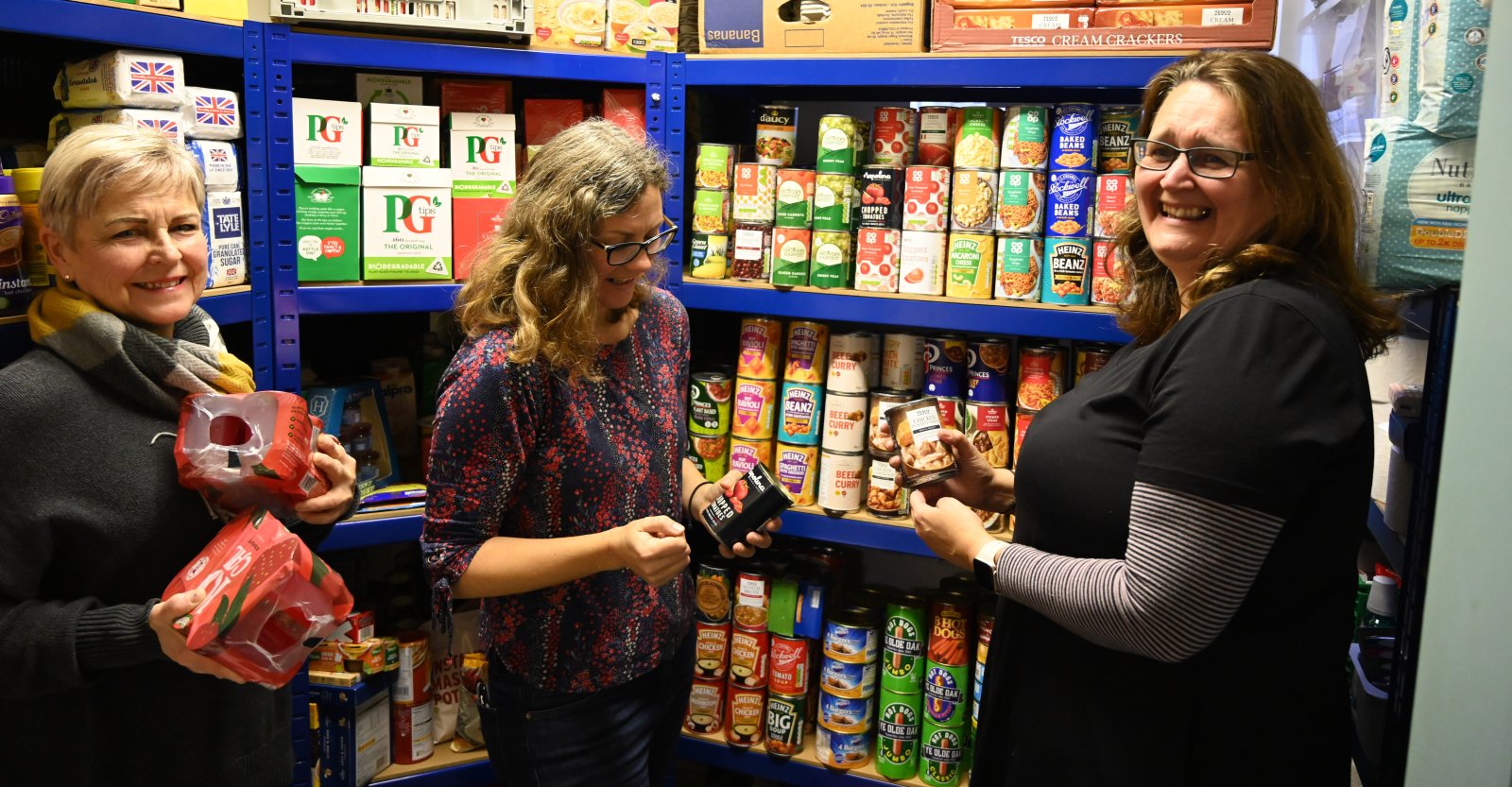 Rising food, fuel and utility prices as well as the impact of the Covid-19 pandemic on households means the services of Lyme Regis Foodbank have never been more in demand.
The Foodbank is run by LymeForward, an organisation dedicated to improving the lives of residents in and around Lyme Regis by providing support in times of need.
Since 2018 LymeForward has delivered vital services including the Foodbank, Carers' Café, Community Lunch and School Holidays Food Programme.
Sue Davies Chair of LymeForward commented "We wish to reassure all those who use our services and those that may need our help in the future, we are here for you, and we will continue to provide our vital services going forward.
"We have worked tirelessly throughout the pandemic to secure grants from a range of providers to rapidly expand our services and significantly increase our activity providing an emergency schools food programme, homeless service and food distribution centre for the most vulnerable children, families, elderly and single people. We have been faced with enormous challenges working as 'frontline workers' - acting as a West Dorset Emergency Hub whilst maintaining access to the Foodbank seven days a week."
Joanna Boyce, Foodbank Coordinator commented "In 2021 we assisted 115 clients, providing 8,800 meals. Over the past couple of years, we delivered an additional 594 meals and 366 recipe bags to young people attending four local schools."
LymeForward is very much a thriving grassroots community organisation indebted to the role played by volunteers and support from the local community.
Joanna Boyce said, "We have an amazing team of willing and dedicated volunteers who have a passion for making a difference to the lives of local people and they are the driving force behind our role in providing key support services."
Sue Davies commented "Public support has been incredible in recent days, and we are so grateful to those who help ensure that no one in our local community has to go hungry. Your gift of financial support, time, business partnership and food make a real difference."
Food donations can be made at the Co-op in Lyme Regis, Uplyme Post Office and Stores and Morgan's in Charmouth, as well as the local churches. Please also keep an eye on our Facebook page as weekly requests are detailed there.
Big or small, every donation helps transform lives. Financial donations can now be made online via our website lymeregisfoodbank.co.uk/donate
LymeForward would also be very interested to work with local businesses who may wish to consider supporting us through sponsorship or other means.
For further information please contact the Foodbank Team on 07955772314 or email manager@lymeforward.com.